Hours & Location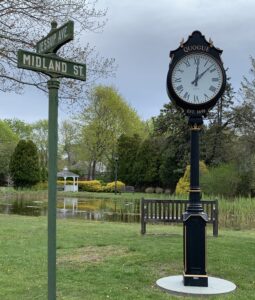 SUMMER HOURS
POND HOUSE (114 Jessup Avenue)
Open Saturdays, 10am to 12pm & by appointment. Please call 631-996-2404 or email info@quoguehistory.org.
1822 One-Room SCHOOLHOUSE and Early 20th Century SMOKEHOUSE
90 Quogue Street (Quogue Library grounds)
Open during Quogue Library hours for self-guided tours.
Contact information
P.O. Box 1207, Quogue, New York 11959
631-996-2404 / info@quoguehistory.org.
Directions
Take the Sunrise Highway to Exit 64 South (Quogue)
Follow Route 104 to the end, Montauk Highway
Turn right onto Montauk Highway
Turn left onto Quogue Street
The 1822 Schoolhouse is located at 90 Quogue Street, behind the Quogue Library, on the right.
Turn right onto Old Depot Road
Turn left onto Midland Avenue
Turn right onto Jessup Avenue, at the pond
The Pond House is located at 114 Jessup Avenue, on the right.